Last night I feel asleep pretty fast from pure exaltation. However I woke up around 3:00 am, still half a sleep I went down stairs to look for him. Realized he was gone, cried.
Went down stairs this morning to let the dogs out, and eat breakfast. Something caught my eye in there room… My honey wrote a note on the wall, how sweet, I cried. Then I found that he had done the same on the calendar in the Kitchen, cried some more! I was feeling pretty down most of the day. Then I got a Skype call..

It was honey, holly cow, really! He is in Ireland and had some time to Skype me. Amazing! We really can't get over the fact that we can Skype; we have never been able to do this on a deployment before. I have to say that this digital age is amazing! I can't wait for him to get in country, so that we can do it all most every day.
I found this very cute place online that sells deployment candles the last time that he was gone. They smell really good! I could not remember the site though, but I hunted them down.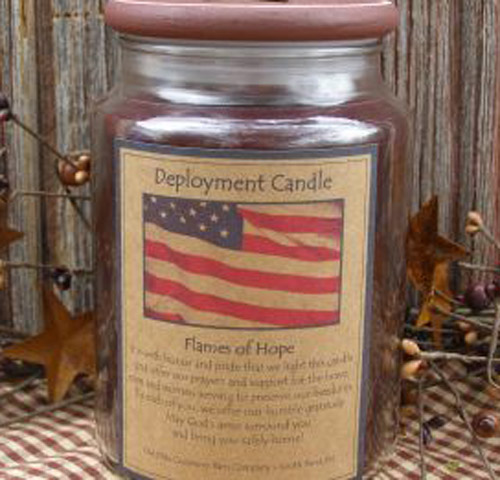 Photos From last night....